Caesar Rodney FFA BBQ
"Roast all Day Pork all Night"
Now is the time to book the grill for your next big event. Be a part of supporting one of the finest animal science programs in the country. Our program runs birth to BBQ. Our animals are USDA inspected and fed only registered wholesome feeds. Think you have had good BBQ before? Wait till you try ours!
Our home raised pulled pork slowly cooked over hickory wood and charcoal is tough to beat!
"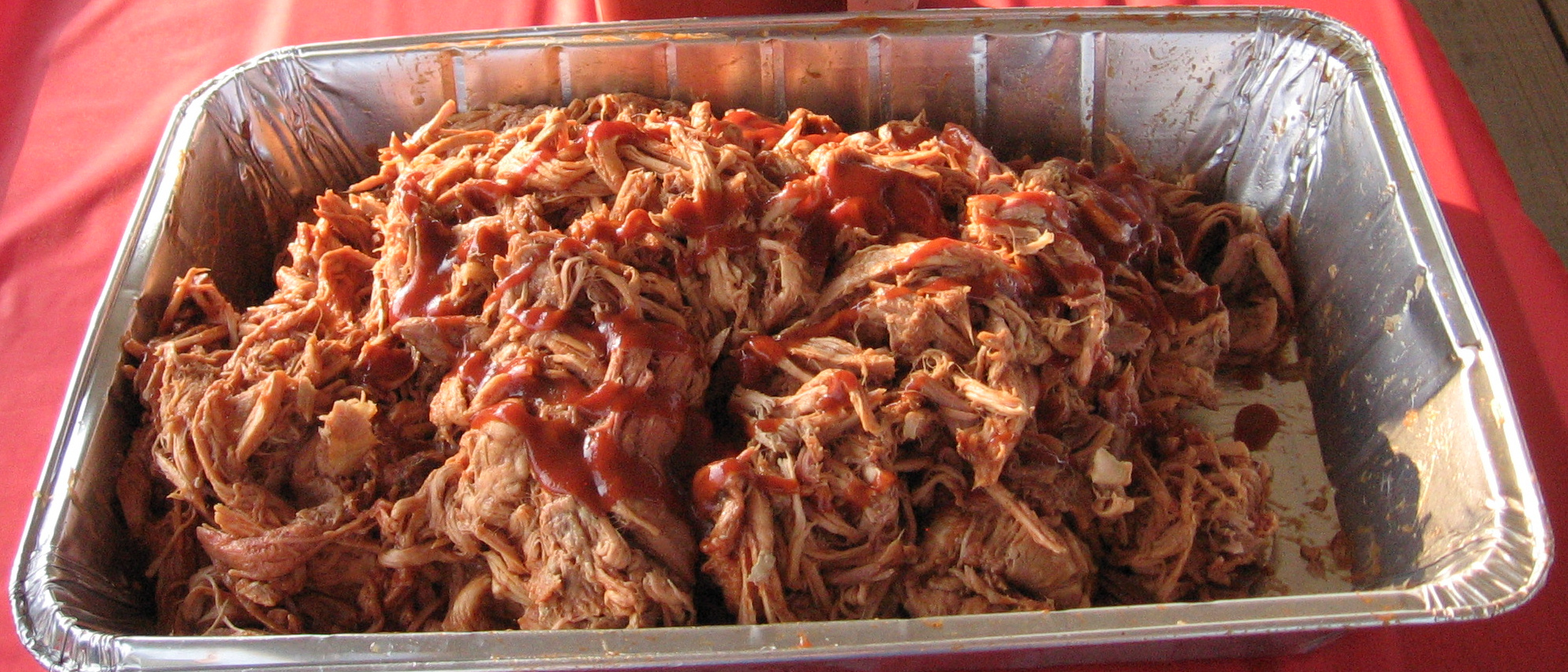 Will travel throughout state and local states for your private party or function.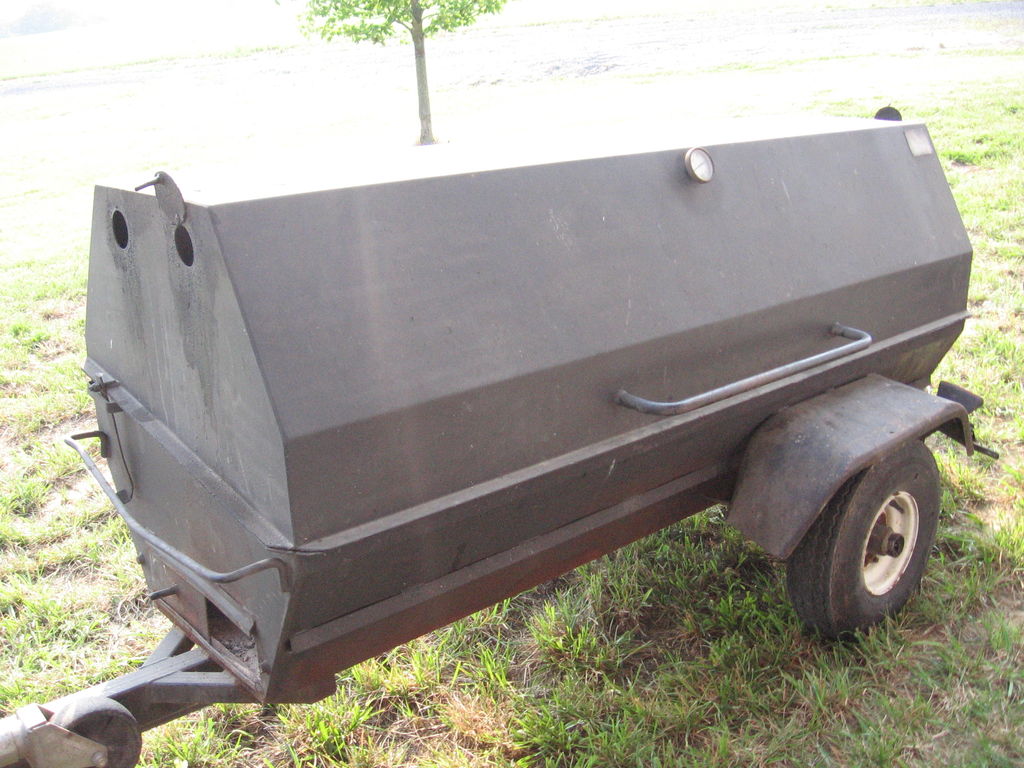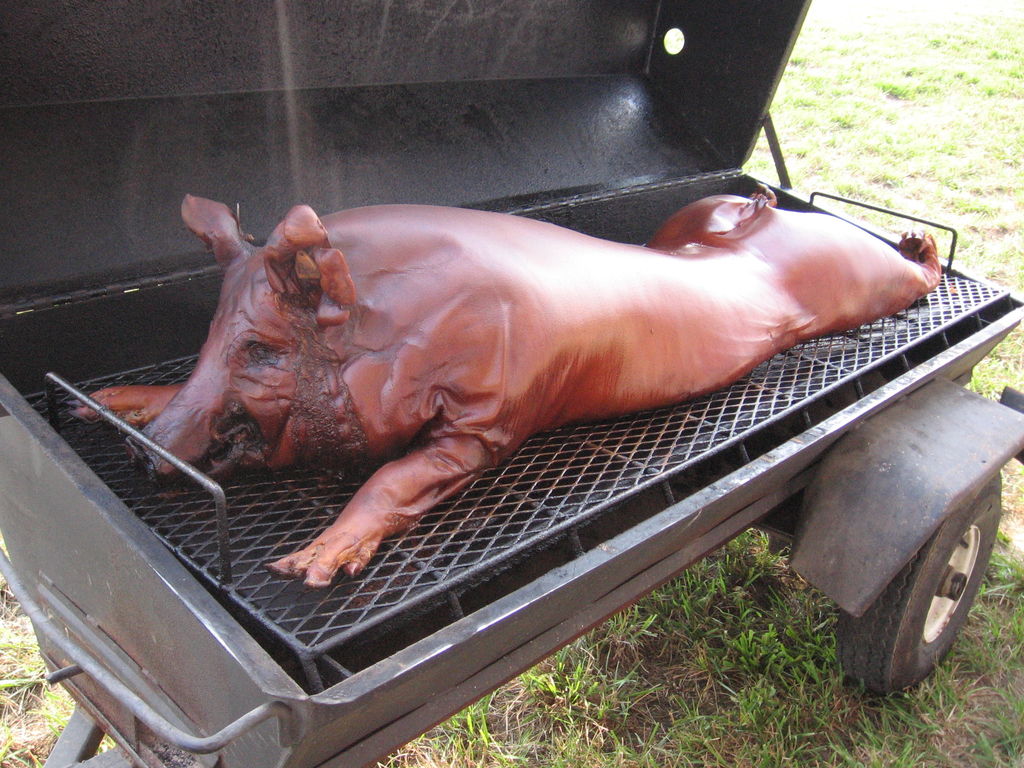 After 18 hours of slow roasting this one is ready for the plate.